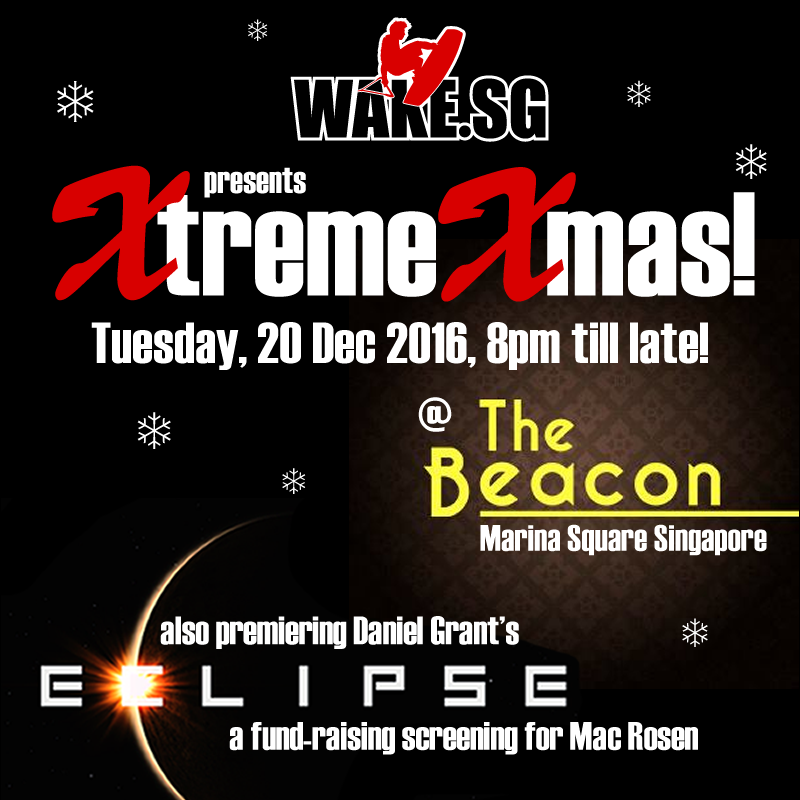 WAKE.SG is throwing party to end off an awesome year! Its going to be happening at The Beacon located at Marina Square on Tuesday 20 December 2016 from 8pm!
There will also be the global premiere of Daniel Grant's ECLIPSE mini-movie edited by the talented Andy Kolb. This screening is part of an effort by Daniel Grant to raise funds for Thai Pro-rider Mac Rosen who lost a leg from a freak wakeboard accident earlier this year. So we will be raising funds at the party by selling cable rides, flowboard rides & other goodies, most of them at 50% off to help Mackie get back on the wakeboard!
Anyway, see you at The Beacon, all are welcome! There are no cover charge, age restrictions and dress codes… plus its 1-for-1 on all draught & housepours till 9pm! Party on!